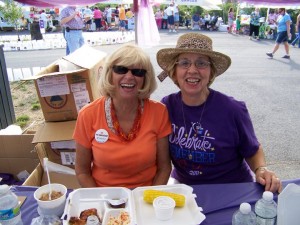 Whether it's throwing a shower to provide high school graduates with college essentials or gathering supplies for the domestic violence shelter, the Grundy Woman's Club is a major contributor to the local community in Buchanan County, Virginia.
Though avid readers of our local newspaper might take notice of some of our larger initiatives, it's the smaller things we do that often go unnoticed. We stock bird feeders at the local nursing home, we gather snacks for take-home food distribution to underprivileged kids, and we collect peanut butter for regional food pantries. We decorate our community in pink ribbons for breast cancer awareness and twinkly lights for Christmas, and we light it up blue for autism. We provide prom dresses for girls who can't afford them and we donate countless dollars to nonprofit organizations throughout our region.
But we don't do this for the pat on the back or to see our faces in the newspaper. We do this because it's the right thing to do. Won't you join us?
Visit Partnerships for a greater insight into how we're working to benefit our own area and beyond.