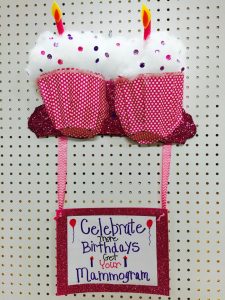 Prior to 2015, the GFWC Grundy Woman's Club sponsored Bras For A Cause at the annual Ladies Night Out event, which was hosted by the Buchanan County Relay for Life. This fundraising contest invites members of the community and Relay for Life teams to enter a decorated bra to raise awareness and money for the American Cancer Society. Bras might don jewels and gold with the slogan 'Treasure Chest' or yellow and black stripes and stingers with the reminder to 'Check your Boo-Bees!' Each year, entries find new ways to remind women how important it is to perform monthly breast self-exams. The contest has been a huge success.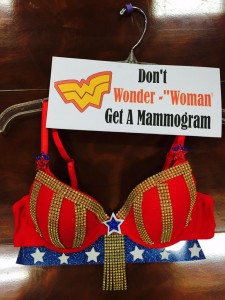 However, in 2015, the GFWC Grundy Woman's Club took on the role of organizing the entire Ladies Night Out event, in addition to its Bras For A Cause fundraiser. While we remained true to past events, offering a wealth of information to our attendees about prevention and commons signs of breast cancer, our club worked diligently to make the event informative and fun. Among the crowd favorites, Bra Pong was almost as delightful as the hand wax treatments!
For more information about breast and other forms of cancer, visit the American Cancer Society's website.