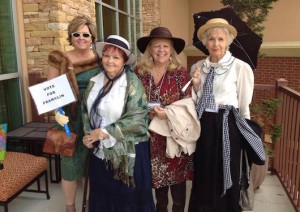 As an affiliated member of the General Federation of Women's Clubs and GFWC Virginia, our GFWC Grundy Woman's Club participates regularly in various district, state and international events.
On the national level, the GFWC consists of eight regions. Here in Virginia, we are combined with the District of Columbia, Kentucky, Maryland, North Carolina, Tennessee, and West Virginia to form the Southeastern Region. Each region holds an annual conference in the fall, separate from the GFWC Annual Convention.
On the state level, GFWC Virginia hosts an individual conference each spring. County and district levels are contained within the state level. These two Federation categories vary from state to state; some states choose not to have county and district levels, whereas other states contain multiple counties and districts. Here in Virginia, the GFWC Grundy Woman's Club is divided into a district level – the Southwestern District, which hosts semi-annual meetings.
And on the local level, the GFWC Grundy Woman's Club holds monthly meetings from September through May, taking a brief break through the summer months. However, that does not mean the club doesn't continue to work in its community. The Executive Committee of the GFWC Grundy Woman's Club meets monthly throughout the summer, conducting business and engaging its members regularly.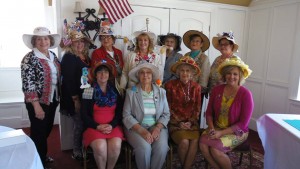 While we encourage participation in the many levels of the GFWC, many members are not able to attend. And participation is strictly voluntary and does not affect a members status whatsoever. However, whenever a member gets the opportunity to attend, it is always a blessing. Overnight trips with your favorite gal pals, shopping and dining, long road trips, and bonding experiences you'll never forget are a sure bet when you attend meetings, conventions and conferences on any level.
So what's the difference between conferences and conventions?
Conferences typically involve workshops and business meetings. This is when we roll up our sleeves and get busy! Members who are new to the GFWC will learn a lot about the organization at conference. Conventions, on the other hand, are our chance to shine! Annual awards are presented at convention, during which we celebrate our own club's achievements and the achievements of others within the GFWC. But no matter which you're attending, there's always an element of fun at every meeting!
If you are a member of the club and are interested in attending any GFWC-affiliated conference or convention, please contact Ginger Robertson or any member of the GFWC Grundy Woman's Club Executive Committee for more information.