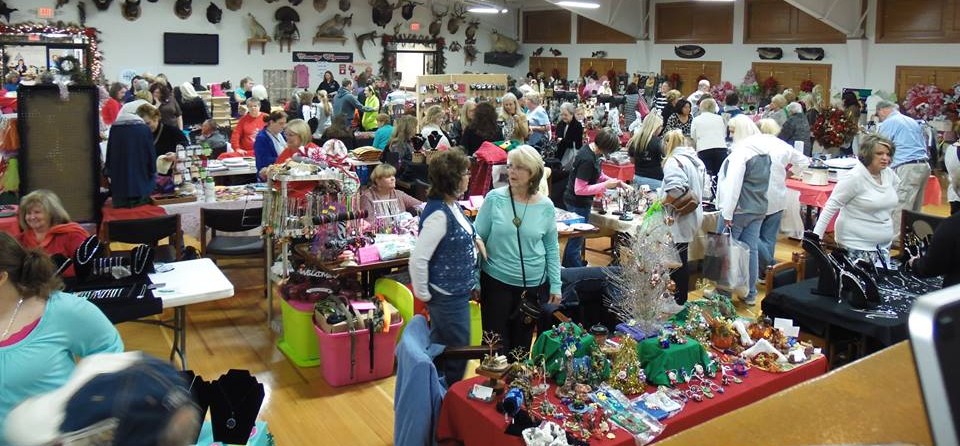 Created in 2005, this event provides shoppers with easy access to an endless array of merchandise just in time to cross off that holiday gift list. Held in November, it is the GFWC Grundy Woman's Club's largest fundraiser of the year, allowing the club to take on a number of charitable projects annually.
Merchandise available may include: wreaths, flower arrangements, candles, pet collars, clothing and accessories, jewelry, handmade pottery, on-site painting, cookbooks, aprons, Friends of Coal jackets, scarves, purses, baked delicacies, holiday decor, hand-stitched pillows, toys, cross stitch, hooked rugs, woodwork, leather belts & wallets, professional chef's knives, canvases, photo charms, handmade bird houses, handmade fishing rods, historical books, antiques, handmade hunting knives, skin care products and lots more.
Held at the Appalachian College of Pharmacy in Oakwood, the event provides free shuttling to and from additional parking located across the street.
Interested vendors must complete a current Vendor Application to participate. For more on the topic, see our most recent posts.