The Grundy Woman's Club is a member of the
General Federation of Women's Clubs
, an international women's organization dedicated to community improvement by enhancing the lives of others through volunteer service, as well as its state affiliate,
GFWC Virginia
. Collectively, we are Living the Volunteer Spirit.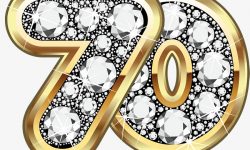 The GFWC Grundy Woman's Club is 70 years old! Well, actually, we'll be 71 this year. While we formed and requested membership in the General Federation of Women's Clubs in 1947, it wasn't until 1948 that the club was accepted and welcomed into the GFWC fold. Later this year, we'll…
The March edition of Newsmakers is out now! Check it out!